Boy Oh Boy, we need this winter to end but until it does, I rounded up some gluten-free soups and other great recipes from my friends to warm us up.
A big pot of healthy gluten free soup bubbling on the stove always makes me feel better and don't forget that chicken soup can help those nasty winter colds heal faster too!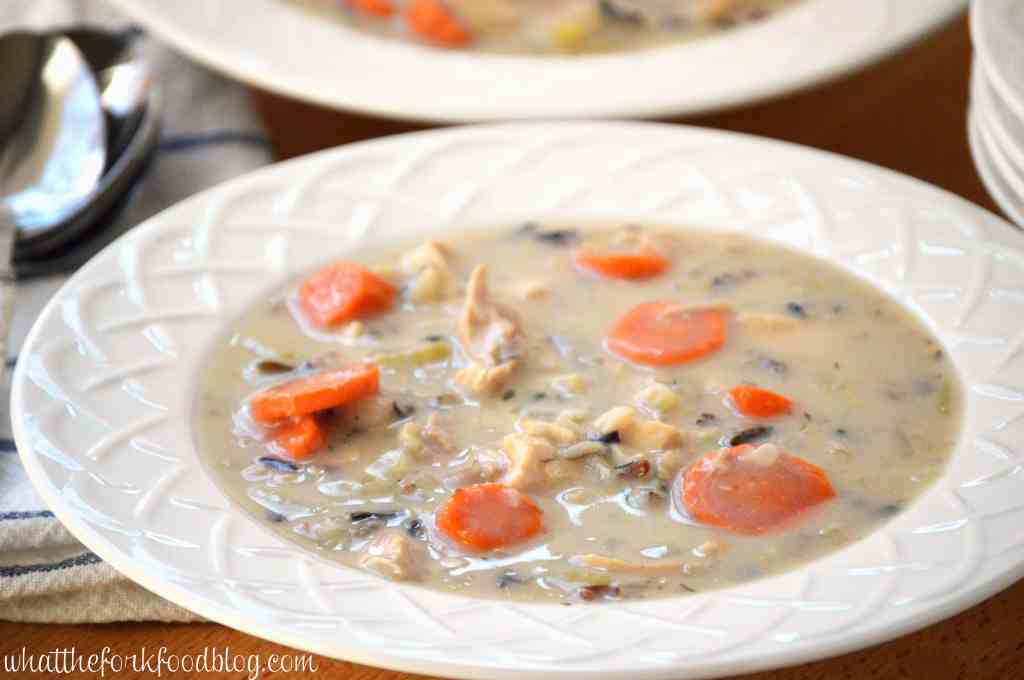 Busy Mom's Slow Cooker Chicken Noodle Soup (Gluten Free), My Gluten-Free Kitchen
Awesome Gluten Free Clam Chowder, Skinny GF Chef
Ok, now we have a wonderful pot of gluten free soup, let's make a snack to enjoy with it!
Gluten Free Pierogi (Pierogies) Recipe, gfJules - with the REAL Jules
One more great idea when you need something easy and comforting is a big pan of roasted veggies. I do this all the time and use the veggies for dinners, soups, and salads.
Orange Glazed Brussels Sprouts and Butternut Squash, Heartbeet Kitchen
Hope you enjoy the recipes and stay warm and safe!
Now on to Savoring Saturdays!
My favorite from last week is:
Chocolate Cupcakes with Nutella Buttercream from What the Fork Blog. I don't know about you, but nothing makes me happier on a gloomy day than chocolate!
Last week's most popular post was:
Chocolate Meringue Pie from Recipes To Nourish all I can say is yummm :)